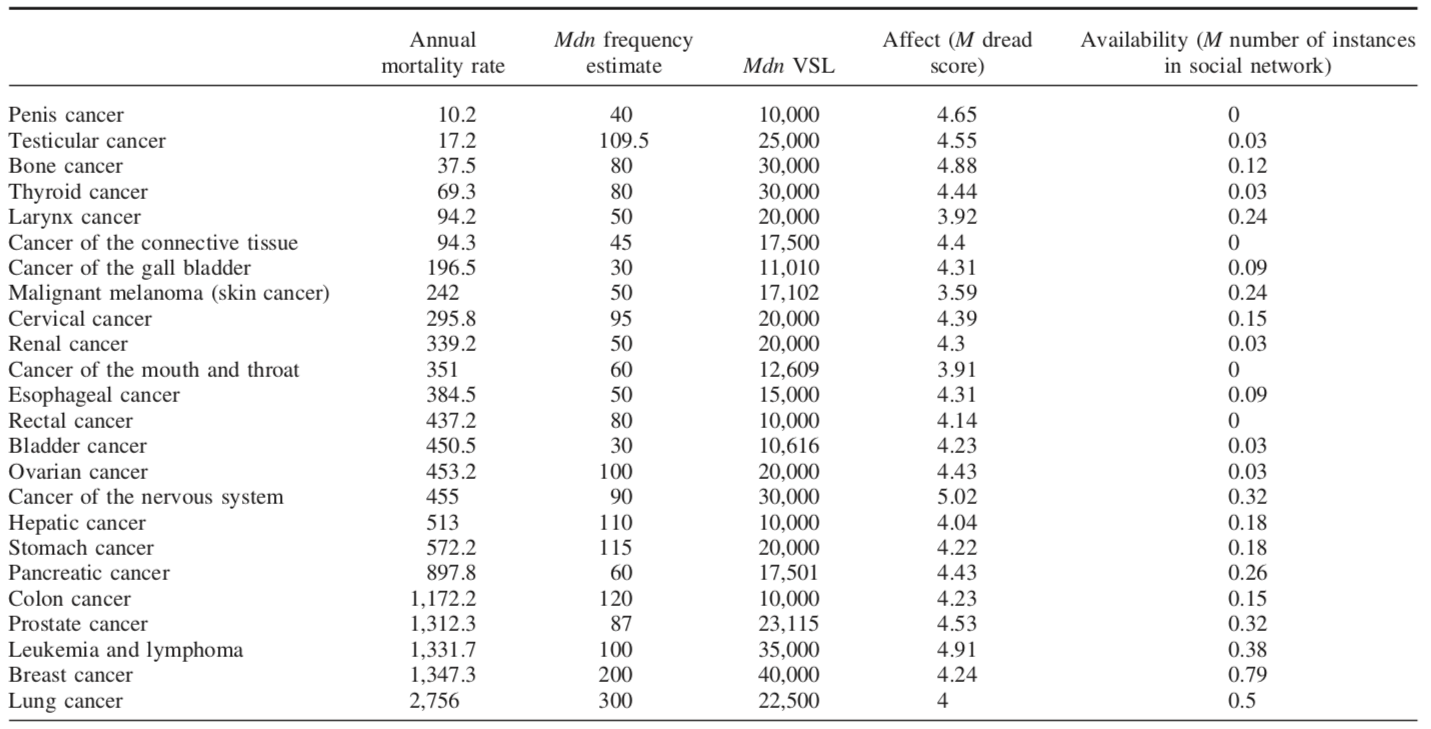 Pachur et al 2012, table 1
VSL : 'we asked people to indicate for each risk the value of a statistical life (VSL), which refers to the cost of reducing the number of deaths in a specific class of risk by one.'
dread score: how much participants would dread dying from that cancer. 'The dread score for each risk was calculated as the mean rating on the 12 characteristics assessed in the risk questionnaire, coded such that a higher value indicates higher dread. ... In a risk questionnaire, people were asked to rate the 24 types of cancer on the 12 risk characteristics that Slovic, Fischhoff, and Lichtenstein (1980) found to contribute to the dread factor: voluntariness of risk, preventive control, control of severity, chronic-catastrophic, common-dread, certain to be fatal, equity of risks and benefits, threat to future generations, personal exposure, potential of global catastrophe, changes in risk, and ease of reduction.'
availability: how many people did each participant have in their social networks that were affected by the kind of cancer in question?
24 types of cancer
Three measures of risk:
perceived frequency (which cause of death has a higher annual mortality rate?)
Value of a Statistical Life, VSL (how much money should be spent to avoid one fatality due to this cause of death?)
perceived risk (which cause of death represents a higher risk of dying from it?)
How are people to answer these questions? They do not have access to the table, so they need some way to make guesses?
Frequency and risk should be the same (in most situations) but that is not how people think of these.